HVM ASME, PED, and CRN Certified Pressure Vessels
HVM excellence includes fabricating high-pressure, low-pressure, cooling, heating or secondary containment vessels. Affordable delivery and repair ensure that customer service goes beyond fabrication.
Customers trust Houston Vessel Manufacturing's precision in designing and manufacturing pressure vessels to meet all application requirements. HVM manufactures pressure vessels to ASME Section VIII, Division 1 and Division 2, "U", "U2", "R" and "NB" Stamps, conforming to the American Society of Mechanical Engineers and the National Board of Boiler & Pressure Vessel Inspectors codes.
HVM also manufactures to CRN, Canadian Registration Number and PED, European Union - Pressure Equipment Directive, standards.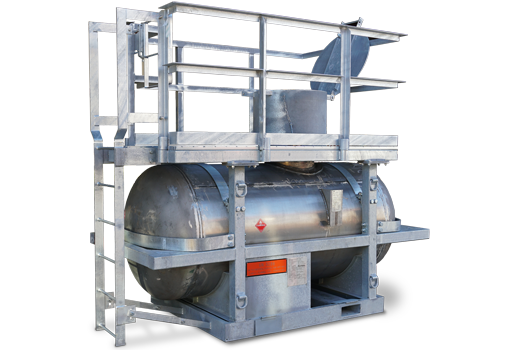 HVM offerings
Manufacturing Capabilities
Certified equipment and personnel for hydro testing of piping and vessels.
Three 75-foot (22.9 M) X 390 foot (73 M) Bridge Cranes @ 20-ton (18,100 kg) capacity each.
Ladders and platforms, structures, skids - ABS, DNV certification.
Custom internals - Design and fabrication.
Faucibus porta lacus fringilla vel
Material Capabilities
Thickness to four inches
Outside diameters to 16 feet
Lengths to 100 feet
Weights to 60 tons
PRESSURE VESSELS GALLERY